& then i thought ...: The Dating Stock Market. →
schaelovethinks: A few days ago I was told that I was "too invested" in a certain situation. And my immediate reaction was to be upset. But after a short venting session and a quick nap (yea sometimes it's necessary) I really thought about the comment : "you're too invested" And I had to ask myself "What am I… Damn … I said that?!
Scheherazade
I'm awkward. I'm corny. I laugh at my own jokes. I do the happy dance. I make faces when idk what to say. I'm a brat. I'm unsure of myself sometimes. I believe in & need love.
6 tags
I sit on the floor, I wear sweats. I'll dance in...
im a dancer …….
"The Internet has a twisted way of convincing us...
In the 3 last weeks I've been called stuck up, selfish & rude. I've also been called weak & unhappy. Both by people who never really took the time to get to know me, just what they see here. On the Internet. I may not repost photos of beaches, butterflies, fairies, God, Allah, & Buddha's inspirational quotes all the time, but that doesn't mean that I'm any...
the-funniest-posts-around: Period for woman on commercials: Period for me:
5 tags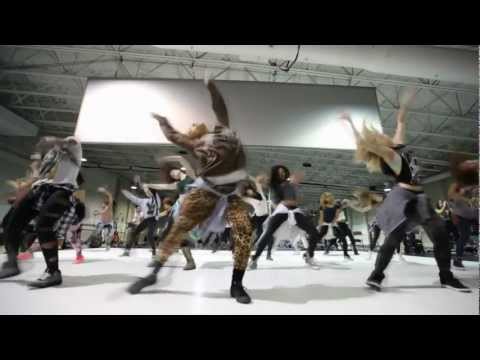 "I'm strange. A strange, strange girl."
2 tags
This is how rain looks like when you're up in air.
reblogging this every time it shows up on my dash. OMFG
jheneaiko: and when i cant sleep i……Have fun on...
Watch
fuckyeahfamousblackgirls: Don't answer me when I'm asking you questions keep your mouth shut - Clair Huxtable
006011012;
Have you ever noticed that the people that do the most meddling are the ones who always have the "why is this happening to me" "my life sucks" "why me" stories? It's true what they say : what you put out into the universe, you'll get back. But that doesn't just pertain to the words you speak to yourself & it most definitely...
"…And if he is not willing to engage in the effortless, sweatless act of opening..."
– Theamonyee.com (via natalieispoetry)
What if you woke up one day and your eyes could...
Thoughts before bed; 001030012
The topic of love was brought up quite a lot today & all I could think about while having these conversations was : "my will to love has never faded" Despite all the things, heartaches, trails, boyfriends, relationships, pretend relationships, & every thing else my willingness to love like I've never loved before is still there. I personally feel like its a...